SMPS offers services with the optimum and appropriate solutions for your needs by evaluating and analyzing the regional circumstances
For each scenario, we first determine the risks and design a unique " SAFETY PLAN " for our clients with the most reasonable cost.
We always come up with creative solutions for our clients.
We have a wide range of services.
Our services are designed to cover client needs 24 hours.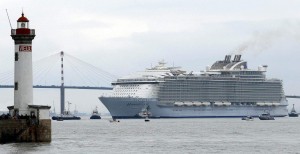 Surface protection of passenger ships :
Ship Protection Service is offered at ports of call for cruiser ships.
---
Protection for vessels transporting valuable cargo :
Escort and security services are offered for vessels carrying military materials, valuable industrial machines-parts, expensive cargo etc.
---
Protection for vessels transporting hazardous cargo :
Escort and security service are offered for LPG, LNG petrol tankers and vessels carrying explosives.
---
Underwater Protection :
Security / underwater-hull control services are offered against underwater risks by using portable sonar and expert staff.
---
Protection with physical barrier :
Security services ensuring 100 % physical protection are offered by using afloat barrier against surface risks at sea/on port.
---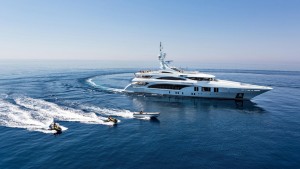 VIP Protection :
Esteemed local and foreign guests, government officials, businessmen, artists, politicians, musicians etc. are carefully protected at sea, on abroad and on shore.
Yacht, Private Boat
Mansions, Private Properties
Hotels
Ports and Coast
Protection of facilities by sea
Dockyards
Petrol Filling Facilities
Refineries
Marinas
Museum and palaces
* In May 2015, Saudia Arabia Prince Sultan Muhammed El Kabır's yatch protected from ourself for 10 days from Dubai to Jeddah.

Yacht and Sailboat races :
Private maritime security service is offered for yacht, sailboat and other water sport races.
---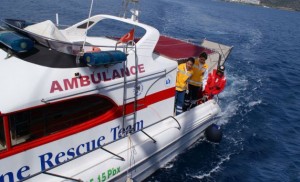 Sea Ambulance :
First-aid service at sea is available